Craftsmanship and Service Since 1991
JH Construction & Remodeling LLC is a full-service residential remodeling and renovation construction service based in Sunnyvale, CA.
Whether it's a complete restoration, new construction, addition, kitchen or bath remodel, JH Construction & Remodeling will transform your living space according to your vision, your budget, and consistent with your lifestyle goals.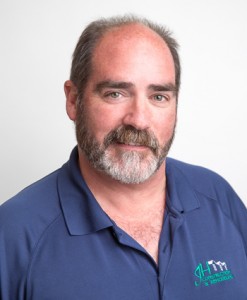 Owner Jim Humphrey, has over 20 years in the construction trade. He is fully licensed, insured and is a Diamond Certified* contractor (Santa Clara). Jim's core values of honesty, establishing trust, clear communication, quality craftsmanship, and commitment to service are reflected in all aspects of his company's work.
Jim collaborates with designers, architects, and other experts to plan every detail of the construction process from concept through completion. He follows through in an organized manner, with careful attention to quality craftsmanship and service. Jim takes the time to learn about each client's needs and he maintains constant communication throughout each phase of the construction project to ensure that any problems that arise are resolved quickly.
"We want every client to have a positive experience, so we guide our clients through each step of the process and make sure they receive trustworthy information. That way, they can be confident they're getting exactly what they want.
~Jim Humphrey
Remodel and Additions:
Attic remodeling
Basement remodeling
Bathroom remodeling
Bedroom additions
Custom remodeling plan
Family room additions
Garage additions/renovations
Home additions
Home office remodeling
Kitchen remodeling
Old house renovations/restoration
Outdoor barbecue /Outdoor living areas
Room additions
Second-story home additions
What Clients Say
" Jim and his team came in and saved the day. We had added a master suite onto the back of our house about four years ago and one day noticed water seeping up through the tile floor in the new master bathroom. Turns out our original contractor did a sub-par job tiling the shower. Jim and his team came in and did an excellent job:
removing the old tile and the soaked hardy-backer/drywall
preserving a marble bench and pony-wall caps for reuse in the restored shower
completely reconstructing the shower (hot-mop for the floor/side-walls, re-did the plumbing, re-tiled the shower walls properly this time)
My wife and I were very impressed with Jim's team's punctuality, attention to detail, and most importantly workmanship. It seemed like everyone on the team really took pride in their work – and it showed. You may be able to find someone cheaper but if you want quality work at a reasonable price, I would definitely recommend Jim and his team. ~ Angie's List, Customer Review
I had both bathrooms remodeled and they re-piped the entire house for me. My master bath was enlarged and is now a universal design. It is extremely beautiful and I love it! I am very satisfied with all the work they did, and I highly recommend JH Construction and Remodeling Company. I can't wait to have them remodel my kitchen when I am ready.
I am very pleased with the remodeling work that I received from this JH Construction and Remodeling Company. I had never had any remodeling work done before and I was skeptical of who to trust and who would do a quality job. Jim is very knowledgeable and was more than willing to help me in any way that he could. Jim and his workers were prompt and their attention to detail and quality was impeccable.
Eve – Milpitas, CA